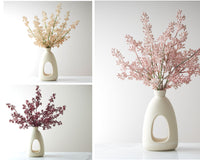 Tavo Collection
Looking for that perfect accent piece? Check out the all new Tavo Vase. The natural clay is left uncolored and unglazed making it a perfectly neutral vase to siut a a variety of florals and spaces. An open center makes the vase feel light while lending it its unique shape. See the whole collection.
Shop Now
Baby Succulent Collection
Soft sprigs of tightly packed baby succulents tumble over the vase edge. Done in a variety of vase shapes and sizes this beloved arrangement is easy and effortlessly chic.
Shop The Collection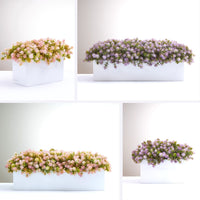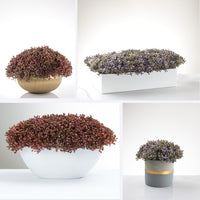 Stonecrop
Minimalist and maximalist all in one. Densely packed clusters of stonecrop make a statement in any vase its paired with. The distinct, eyecatching texture of this unique flower lends it a sense of strength and interest. Available in two colors, in a variety of bases to suit your unique decor.
Are We Faux Real?
"Wait, are these flowers REAL?"
Yup, thats what you'll be hearing with a Fauxever arrangement around.
Astonishingly real looking fakes is what we're all about!
When it comes to flower quality, we are obssesivly finicky. We work with top of the industry vendors only to bring you the highest quality fakes out there!
From the flowers we choose, to the way we use and style them in our arrangements, we're all about keeping it REAL!
Shop our breathtakingly beautiful collections and let the natural beauty of flowers elevate your space today!
And the best part? These flowers will last. Fauxever!