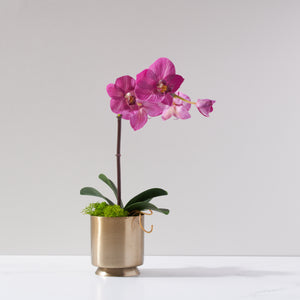 This mini orchid plant is small in size but mighty in looks.
A regal baby phalaenopsis orchid with its native leaf, is planted in this exquisitely shaped metal vase, making for a luxurious appeal. 
Its petite size and delicate features make it a perfect addition to any home or office, adding sophistication and a hint of color.
Vase: 3.5" H
Overall: 15" H