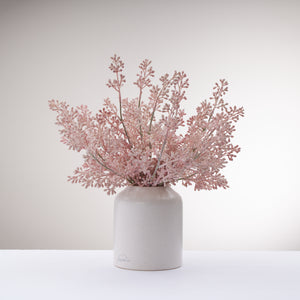 An all-around fave!
Fall in love with the contemporary style of our Seeded Eucalyptus in Flynn.
The unique branches in a beautiful pinkish hue, set in a modern vase, are sure to bring fresh vibes and a touch of flair to any home or office. 
Seeded eucalyptus branches in a soft pink hue, packed together in a contemporary vase.